THERAPEUTIC HYPNOSIS
MIND | BODY | SPIRIT
About Me
I welcome you to join me on a journey of exploration into the natural healing properties of your mind, body and spirit. Whether it is the achievement of a personal improvement goal or the urgent need to find a healthy more fulfilling path, the therapeutic use of hypnosis, imagery and mindfulness…
Why Hypnosis
Homeostasis vs Neuroplasticity – These are the two key concepts for understanding why hypnosis can be the key ingredient for creating lasting behavioral changes and transforming important personal beliefs, self-image and automatic emotional responses. It is this understanding that explains why accessing the power of the subconscious mind has been the corner stone of healing in every culture throughout history.
Free Phone Consultation
Private sessions are one-on-one sessions designed just for you. Appointments can be 55, 90 or 120 minutes in length. Private sessions can be in-person or via Skype or Phone.
The sessions consist of talking, hypnosis, imagery, learning, goal setting and more.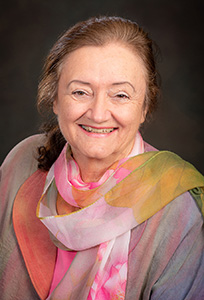 Shay Austin

Certified Hypnotherapist, C.Ht.
I welcome you to join me on a journey of exploration into the natural healing properties of your mind, body and spirit.  Whether it is the achievement of a personal improvement goal or the urgent need to find a healthy more fulfilling path, the therapeutic use of hypnosis, imagery and mindfulness is the most powerful resource I know to comfortably and efficiently assist you to achieve your goals.  Call me for a free phone consultation to ask questions and explore further the potential of our partnership in success.
Shay has been incredibly helpful in helping me create the life of my dreams. She uses her knowledge of hypnotherapy to serve as a guide in navigating the ups and downs of life. I have learned a lot from her! The work she recommends has become a pillar of my journey in this life -it has helped ground me and has helped me manifest the things that I desire in life. Her sessions are the perfect length and are combined with mentorship and hypnotherapy. You will leave feeling calm and magical at the same time. Doing the work does not have to feel like hard work, and she will help you incorporate play and fun back into creating the life you desire.
Shay Austin has helped me reprogram my mind with different beliefs through hypnosis. She is especially thorough and effective which has been invaluable in reducing my anxiety in these challenging times. I experience a comforting, peaceful feeling in my soul during our sessions and know that I can always return to that place by simply listening to the recordings of our sessions that she sends me. Her personalized empowering affirmations have been very productive in helping me effectuate change.
I've been seeing Shay for well over a year now and absolutely love her! She's helped me in ways I wasn't expecting and I feel like I'm becoming the best version of myself. I highly recommend her and hypnotherapy!
Shay has one of the most caring and positively vibrant souls I'm met in a long time. Her voice is very relaxing which helps me go into Hypnosis seamlessly. I recommend her practice to anyone that is having a difficult time in life financially and also struggling with self-esteem. She affirmed everything great about me!
I worked with Shay for several months and she is absolutely amazing! She not only made me feel comfortable in all I expressed to her, she motivated me to dig deeper and overcome any blocks that I had in terms of reaching my goals. During the cognitive and hypnosis portions of our sessions she was able to guide me in the right direction. She is still an important part of my life even after our sessions have ended and I will see her from time to time when I need motivation to push through obstacles.